We Are All About Efficiency
Thunder Haulage has its own fleet of container trucks, including haulage and side loaders trailers. To guarantee prompt and easy delivery to your desired location, container delivery and pickup are constantly managed. We also operate our own yard.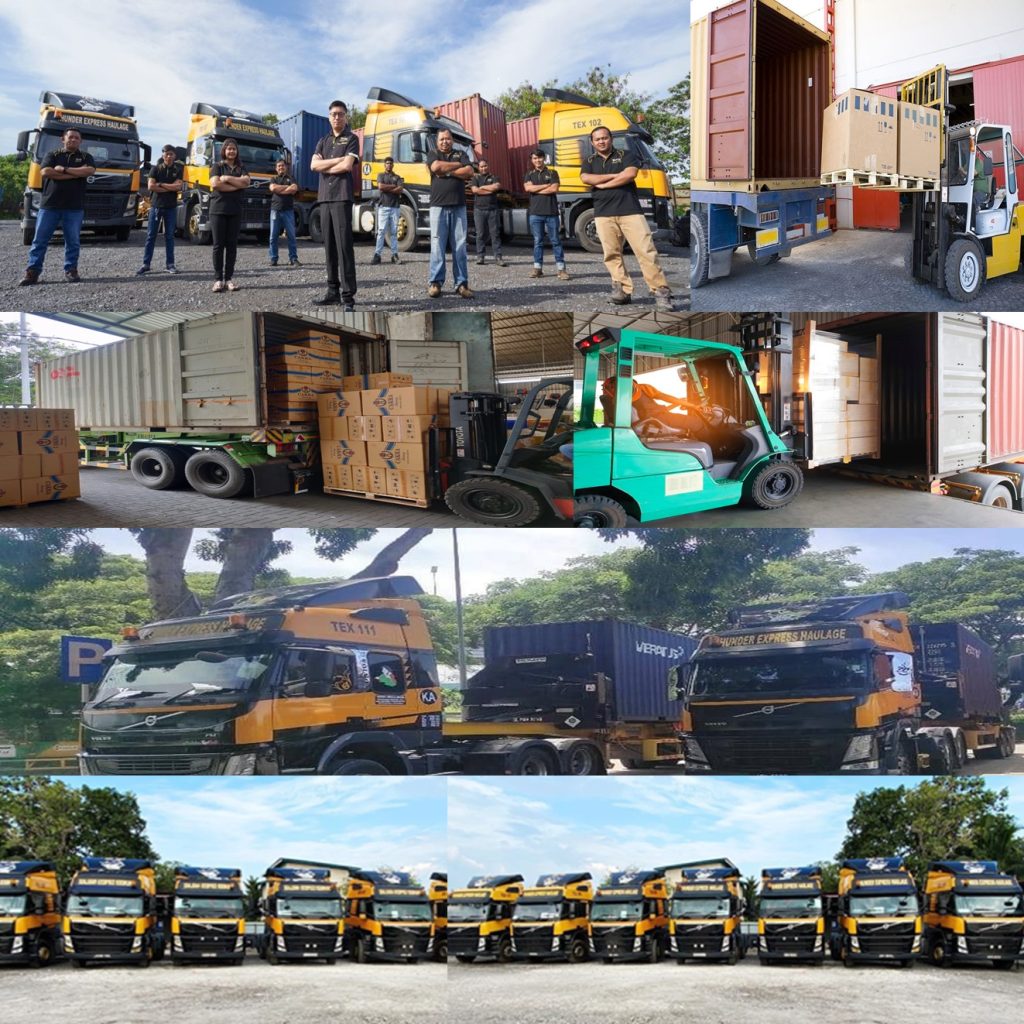 Haulage and Side Loader Service
Thunder haulage services involve transporting laden containers between Port Klang to other locations. Both inbound and outbound container movements are included in our container haulage services. In order to support the operations of our container haulage business, we have our own fleet of prime movers and trailers.
Oversized Cargo
Are you transporting large and heavy loads? Our knowledgeable team has handled heavy shipments for many years. We cross bridges, congested streets, or sensitive areas with your oversized cargo using Low loaders and multi-axle modular trailers. We will apply for all required permits on your behalf so that you won't have to worry, we also check the route ahead of time for hazards, weight restrictions, and other problems.
Refrigerated Cargo
Our ground freight shipping options include trucks with refrigerator motors, enabling the transportation of delicate items that may require controlled temperatures. Fruits, vegetables, dairy products, meat, chocolate, wine, pharmaceuticals, and chemicals are a few examples of goods that require refrigerated trucks to be transported.
In addition to ensuring reliability, our tracking systems ensure you will always be informed on the status of your cargo. Our overland transport in Malaysia delivers efficiency, safety and complete transparency.
Contact Us :
Email: enquiry@thunderexpress.com.my
Please see our contact us page for more contact information