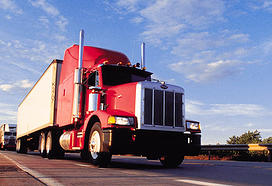 Malaysia has an advanced network of modern land transportation system connecting not only domestically but also to its neighbouring countries. Due to this excellent connectivity, the inland truck transportation services have since become one of the key elements in the logistics industry.
Thunder Express performs reliable inland transport with multitudes of vehicles using general trailers, pole trailers, container trailers, low loader, bonded trucks or rail wagons between the ports and sites/ factories in order to suit the individual nature, weight and dimension of the cargo and the condition of the route and site Moving products from manufacturing plants to warehouses, between international, national, and regional facilities and to distributors, can represent more than half of your total logistics costs. Add international sourcing and final distribution to store or end customer, and those costs can rocket even higher. Transportation management solutions give you the resources and visibility you need, at a cost you can manage.
Whether we're managing your carriers, creating a dedicated fleet or a mix of the two, we deliver high levels of service, reliability and control over your product movement to your customers.